A young man who claims to be a graduate of the Ladoke Akintola University of Technology (LAUTECH) has stormed the institution to return his certificate and demand a refund of his fees.
In a viral video showing the young man throwing tantrums at the school's reception, the alleged LAUTECH alumni said he's retuning his certificate because he's suffering and he has not been able to do anything productive with the certificate since he graduated.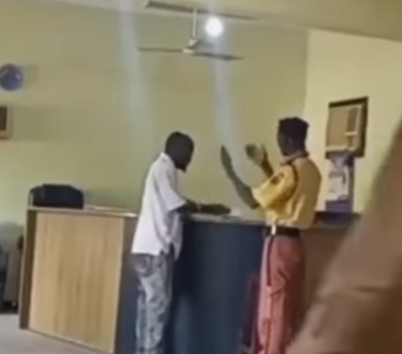 He claims that despite possessing a degree, he is struggling and that the certificate has not brought him any financial benefit since he acquired it.
He's heard saying in Yoruba,
I'm suffering, refund my money.. I'm suffering, take your certificate, return my money".
Watch video of him at the school reception below,
In other news, a young man has been apprehended while allegedly attempting to steal a female underwear from a bathroom window.
A video that's currently making the rounds online shows the suspect being interrogated by those who caught him in the act.
It's said that he tore the bathroom window net to steal the panties, but was nabbed before he could complete his mission.
In the video, while being interrogated, he was asked to name the person who sent him to steal the underwear.